How was fresh fish delivered from Brighton?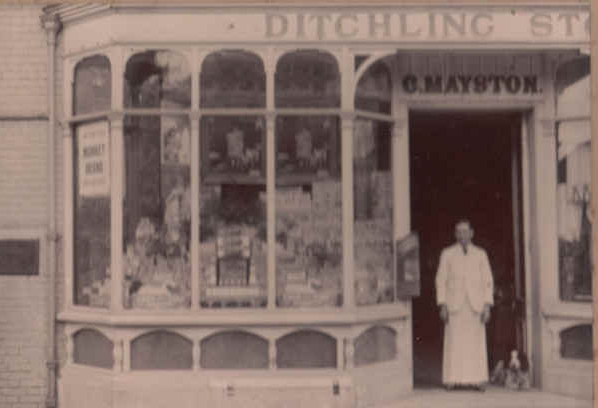 At the turn of the 20th century George Mayston took over a grocers and drapers shop in West Street. His family had long links with the village and he ran the store until 1924 when it became Masters and Tulleys.
In his reminiscence George remembers seeing fish brought to Ditchling on a little cart drawn by dogs. 'A man from Brighton drove the team (consisting of three or four dogs of the lurcher type) over the hills once a week.'
The shop later became Walker's Stores before being turned into private residences.