Where was Queen Victoria's Jubilee celebrated?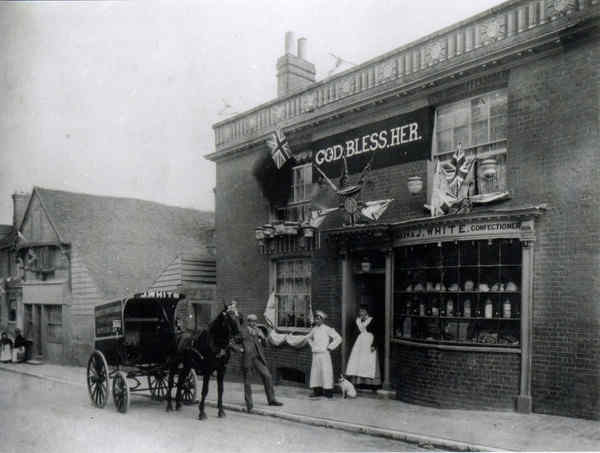 Known to most as 'Dolly's Pantry' this shop has recently been renamed 'The Ditchling Tea Rooms'. The building's connection with bread and baking goes back two centuries providing bread for the village and beyond. On Saturdays, after bread baking, village women would take their large tins of cake into the bake house to have them cooked for one old penny per cake.
The photograph shows the celebrations for Queen Victoria's Jubilee in 1887.