Welcome to the Home of Ditchling History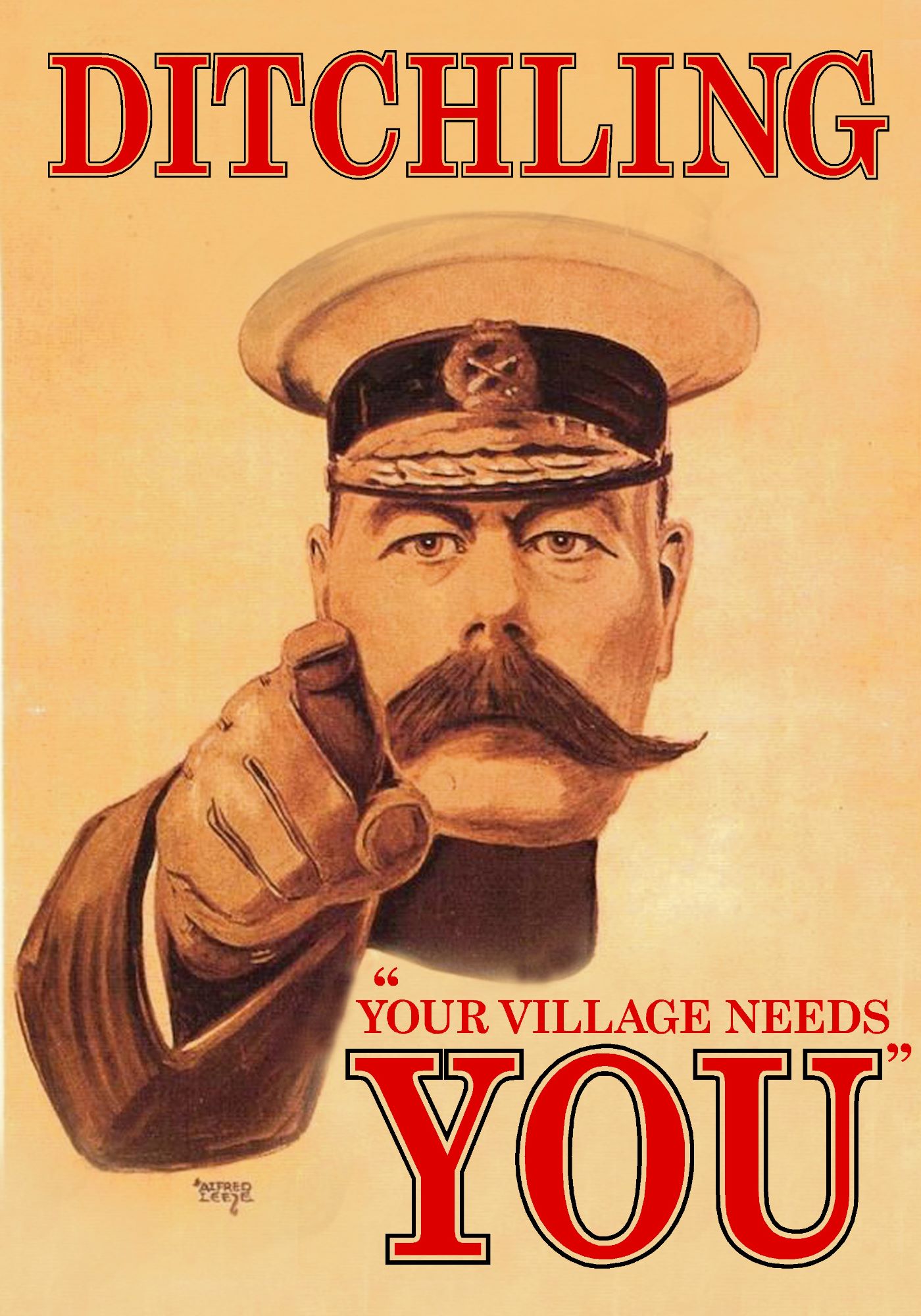 We are looking for volunteers to join us in a one-off project to research the impact of World War I on the village - house by house - street by street.

By gathering as many people as we can to help, we hope to be able to bring together the stories that tell of the impact of the war on the village as a whole.

Our end goal is to create a commemorative trail around the village showing those who served overseas as well as those who joined the land army or worked in reserved occupations.
If this sounds of interest to you you and you would like to research your house or gather friends and neighbours together to look at your street, then please get in touch. We will give you lots of help.

By way of introduction to the work of Ditchling History Project we have selected some of our favourite pages - follow the links below and then explore the rest of the site. If you have any questions or can tell us anything about your experiences of living in Ditchling, we would love to hear from you.

Ditchling Families remember those who fell in the two World Wars