Welcome to the Home of Ditchling History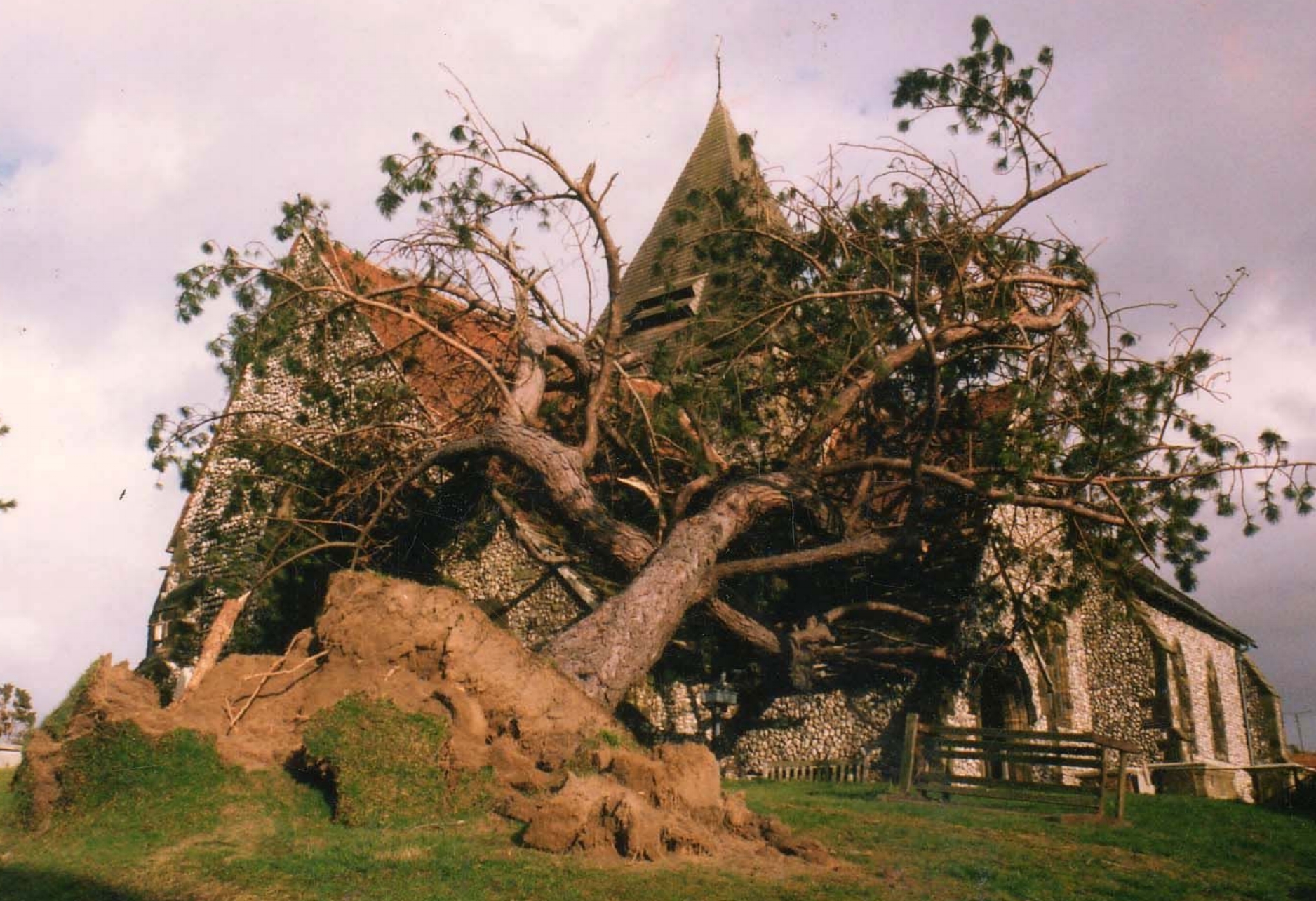 October 1987 - the Great Storm
To mark the 30th anniversary of the Great Storm we invite you to join us in creating a bank of living memories.
Click on the link here to tell us what you remember most clearly about the storm or its aftermath and to read what others have already posted.
Please also let us know if you have any photographs which we can copy to add to our archive.
Juli Saunders' memory of the Great Storm is 'waking in the night listening to the wind, oh my goodness! ... opening the living room window on the 2nd floor to keep an eye on the shop hanging sign was very tricky. Eventually the sign blew off and luckily did not smash the shop window but went into a doorway a few houses up the street. While hanging out of the window to see where it landed the wind took the curtain ... I came across it a few week later in the gutter opposite the Scout Hut in East End Lane, I live in the High Street.

We've selected some of our favourite pages by way of introduction to the work of the Ditchling History Project - follow the links below and then explore the rest of the site. If you have any questions or can tell us anything about your experiences of living in Ditchling, we would love to hear from you.

Ditchling Families remember those who fell in the two World Wars