Welcome to the Home of Ditchling History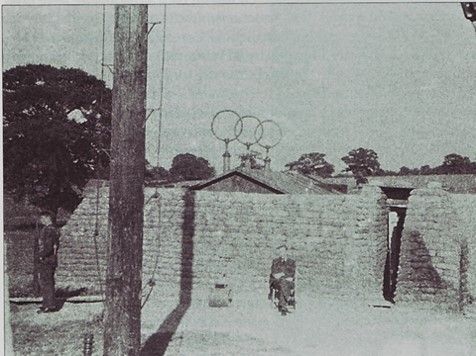 The Radar Station that Never Was

Ditchling's World War II Secret Installation

31st May 2019, at 7.30 pm

in the Old Meeting House, The Twitten in Ditchling
Pre-booking is essential to avoid disappointment.

Tickets costing £7.50 (including a glass of wine) are available from Ditchling Post Office or by following this link.

Ditchling History Project are pleased to announce that Rob Thornton will be giving his fascinating talk on the deception surrounding the World War II secret post situated in the fields behind North End. Villagers at the time knew of the installation which was heavily guarded but could only suppose it was a secret radar station. Rob Thornton was in a unique position to unravel the truth. The son of local butcher, Guy Thornton, he grew up playing in the fields around the village and was into everything. Later his working life was spent as a telephone engineer and he developed a deep interest in the links between the telephone service and Bletchley Park's work on breaking the Enigma code.

Rob tells the intriguing story of how he discovered what was going on behind the guards in the Second World War. The truth is far from a radar station and concerns matters of national importance!

By way of introduction to the work of Ditchling History Project we have selected some of our favourite pages - follow the links below and then explore the rest of the site. If you have any questions or can tell us anything about your experiences of living in Ditchling, we would love to hear from you.

Ditchling Families remember those who fell in the two World Wars